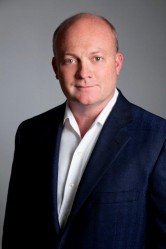 Jim Burns
President
Jim Burns has 28 years of experience within the snow and landscape management industry. In 1986, he founded Fairway Lawn Care Corporation, a full service lawn, landscape and snow service company located in South Easton, Massachusetts. Jim obtained his bachelor's degree in Science and Business Administration from Bryant University and his Juris Doctorate degree from New England School of Law. He is admitted to the Massachusetts Bar, Federal District of Massachusetts Bar, and to the US Supreme Court Bar. Jim is also a licensed pilot and a nationally ranked chess player. Jim is by nature a problem solver; a quality recognized by his employees, colleagues and clients. In 2012, one of his nationally based clients challenged him to come up with an alternative to an increasingly dangerous and costly approach to solve a staple problem in the trucking industry, the safe and efficient removal of snow from the tops of truck trailers. Jim's extensive review of the shortcomings associated with other solutions suggested a new approach was desperately needed and Jim, with his snow management experience, was uniquely qualified to solve the client's problem. The end result, the TrucBrush® has reduced his client's truck clearing from 60 labor hours with an inherently unsafe method to a safe, effective and fast solution that takes 30 seconds per truck and a total of 45 minutes to clear the entire fleet. Jim's vision is today a proven snow clearing product and methodology that addresses one of the trucking industry's greatest winter-related safety issues.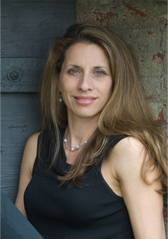 Debora Babin Katz
Vice President
With over 20 years of sales, business development, and marketing experience, Debora is highly focused on customer service and communication processes. Since 2005, she has been an innovative sales, marketing and business development professional to the exterior maintenance service industry. A graduate of Babson College, she possesses a true entrepreneurial spirit, which led her to establish her own marketing communication consulting firm in 2006. Her proudest moment (besides the births of her three children) was receiving the Schopfungsbeitrag Pris Award recognizing "the undergraduate who has made the most creative contribution and innovative impact on the Babson Community." Today, she continues to support the Babson community as a Coach for Leadership and Teamwork ('CLTP'). In 2013, Debora closed her communications business to join Jim Burns' development team. She was impressed with Jim's vision for a new, safer and mobile means to clear accumulated snow off trailer trucks and she was excited by its ability to allow a facility's snow service provider to perform this service in conjunction with their snow management platform. As a member of the national Snow & Ice Management Association since 2005, Debora is committed to the snow service industry and the safe and effective execution of snow services.  In 2015, she was recognized with the SIMA Volunteer of the year award for her ten years of commitment to the organization including chairing the editorial advisory committee of Snow Business Magazine.  In 2018, she was inducted to the SIMA board of directors as one of only two supplier board seats.   She is a contributing columnist to industry magazines in which she writes on industry related topics such as customer service and snow management strategies for improved operations and safety. She naturally gravitated toward this opportunity to help Jim develop his vision for TrucBrush® ."I knew this would be a 'game changer' in the snow service industry and I wanted to be a part of its story", she said. As a woman who has always worked in male-dominated industries, Debora is passionate about creating opportunities for other women to further their careers in the transportation industry. In May of 2015, she was inducted in as a board member of the Women in Trucking Foundation and became the board's chair in January 2016. Board members of the WIT Foundation work hard to ensure long-term sustainability of the organization and oversee that the funds raised directly impact those in need. The foundation is affiliated with the Women in Trucking Association, Inc., a non-profit organization for men and women that works hard to promote the accomplishments of women in the industry"and increase career opportunities for women in trucking. In December 2016, Debora was also appointed to the board of the Trucking Association of Massachusetts (TAM) and currently serves as secretary on the TAM executive board.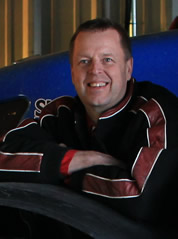 Paul Vanderzon
Sales Specialist
Paul Vanderzon has over 36 years of snow clearing industry experience. Paul recently sold his share in DeneigementVanderzonInc, a large snow and ice management firm in Quebec Canada, which manages approximately 3200 residential accounts and 70 acres of commercial snow management business. Paul's expertise extends to snow clearing equipment, which he has not only used extensively in his own business,but successfully sells as a sales representative for Metal Pless Inc. and TrucBrush®. Paul is well known in the snow industry for his active volunteer roles at the national Snow & Ice Management Association ('SIMA') including his work on the Outreach Advisory Committee and as a SIMA Advisor and Ambassador. He is currently a SIMA Board of Directors. In 2012, he was recognized by his peers and received the distinguished CEO of the Year Award. In2010, he received the SIMA Volunteer of the Year Award and, in 2009 he was honored with the Excellence in Business Award. As an expert in his field, he has spoken at numerous symposiums and trade shows and has been featured in Snow Business, Snow Magazine and the Wall Street Journal. In 2009,Paul passion for snow led him, with his company Entreneige, to organize the largest snow only trade show in Canada. Paul is a bit of a celebrity when it comes to snow and ice management. He's stared in C47 Film Associates/Pro-Tech's movie projectProjectSno Fighter, appearing inseasonsone and two. However, he prefers being on the other side of the camera lens to film snow equipment in action and best practices for effective snow clearing. TrucBrush is top on his list of best films to watch.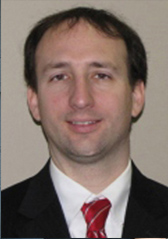 Steven J. Becker
Vehicle Engineering Expert, Crash Reconstruction Expert
Steven is a vehicle engineer with more than twenty years experience and has worked directly for automotive manufacturers and tier 1 automotive parts suppliers. He provides investigations, reports, and testimony toward the resolution of litigation involving vehicle crashes, fires, and other losses. In the course of his casework, Steven commonly investigates matters involving crash reconstruction, claims of deficient maintenance /repair, and vehicle design defects. As a vehicle engineer, Steven was involved in computer aided design and crash modeling, and physical testing and data analysis for durability and performance; he specialized in noise and vibration engineering. In this role he was responsible for designing vehicle systems, identifying, diagnosing, and remediating noise and vibration throughout entire vehicles. This process involved Steven in the design and engineering of nearly every aspect of the vehicle, from bumpers and occupant protection structures, to engine, drive train, and suspension components, and vehicle electronic systems. Steven provided vehicle analyses on the Viper, Sebring, Neon, PT Cruiser and Grand Cherokee vehicle lines while working at Chrysler. He acquired experience with a broad range of vehicle manufacturers, including Audi, BMW, Chrysler, Dodge, Ford, GM, Honda, Land Rover, Nissan, Porsche, and Toyota, Volkswagen during his years at Magna Powertrain. Steven is a degreed Mechanical Engineer as well as a Certified Inspection Mechanic. He is a member of the Society of Automotive Engineers and has firsthand experience with the quality assurance programs utilized by the auto industry including Six Sigma, Shainin, Taguchi and Root Cause. Steven carries his passion for vehicles into his personal life as an avid Off-Roader. He has built various recreational vehicles including a modified Jeep as well as a dune buggy.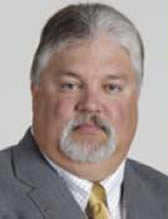 Brooks Rugemer
Commercial Trucking Specialist
Brooks is an experienced transportation manager specializing in intermodal, trucking, logistics, and warehousing related claims. After 13 years and 1.4 million miles as a CDL tractor-trailer driver, Brooks spent the next 17 years in transportation management holding the positions of safety instructor, driver recruiter, safety and risk manager, terminal manager, and regional manager. A former owner of Maryland Safety Services, a firm that provided CDL driver recruitment services, driver and warehouse training and compliance assistance, Brooks is highly knowledgeable on safety and risk management. He has participated in hundreds of hours of training in OSHA and Federal Motor Carrier Safety Regulations. Brooks has investigated hundreds of trucking, warehousing and freight related accidents, injuries and claims for some of the nation's largest motor carrier companies.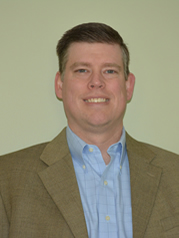 Brian Jacobson
CPA, Controller
A Certified Public Accountant in the State of Massachusetts, Brian has over 20 years of diverse financial and management experience. As Controller of the TrucBrush Corporation, Brian is responsible for all areas of Finance and Administration. Prior to joining TrucBrush, Brian was the Managing Director of a financial consulting firm that works with mid-sized financial institutions in New England. He has first hand knowledge and experience in the landscape and snow management industries, as he was previously the Chief Financial Officer and Chief Operating Officer of a landscape construction company. His previous work experience also includes the role of Chief Financial Officer for an online data backup company, and he has held senior financial positions with a telecom provider, as well as, a national electrical distributor. Brian earned his Bachelor's Degree in Accountancy from Bentley University, his Master's in Business Administration with a Concentration in Finance from Boston College. He lives on the South Shore of Massachusetts with his wife and two sons.